Welcome!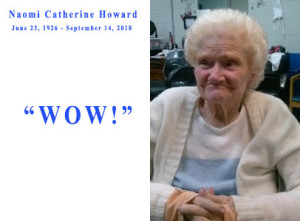 It with great sadness we announce the passing of Naomi Catherine Howard, mother of Pastor Bobby and his brother Dempsey.  Memorial Services will be held this Sunday, September 16, 2018 at The Fathers House Church during the 10:30 AM Service for Naomi Howard. Services in North Carolina are currently on hold due to flooding conditions. In lieu of flowers, donations are appreciated to defray cost incurred due to delays. P.O. Box 110591, Nashville, Tennessee 37222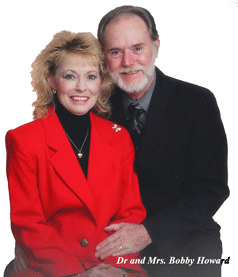 It is a pleasure to welcome our guest and we greet you in the name of the Lord Jesus Christ.   Active youth department, awesome worship team and praying people!   If you are looking for a church home the doors to The Father's House are open to you!   Come join our family!
IF YOU WOULD LIKE TO MAKE A DONATION TO THE MINISTRY OF THE FATHERS HOUSE CHURCH, LOOK TO THE RIGHT OF THE SCREEN THERE IS A DONATE NOW BUTTON AVAILABLE.  YOUR DONATION KEEPS US ONLINE AND KEEPS MOVING US TOWARDS OUR NEW BUILDING.
For inspiring messages from God's Word, join Dr. Howard each Sunday at 10:30 at The Father's House Church located 3.10 of a mile off I-24 Exit 64 at 568 Waldron Road,1/4 miles on the right!
SEE YOU SUNDAY?